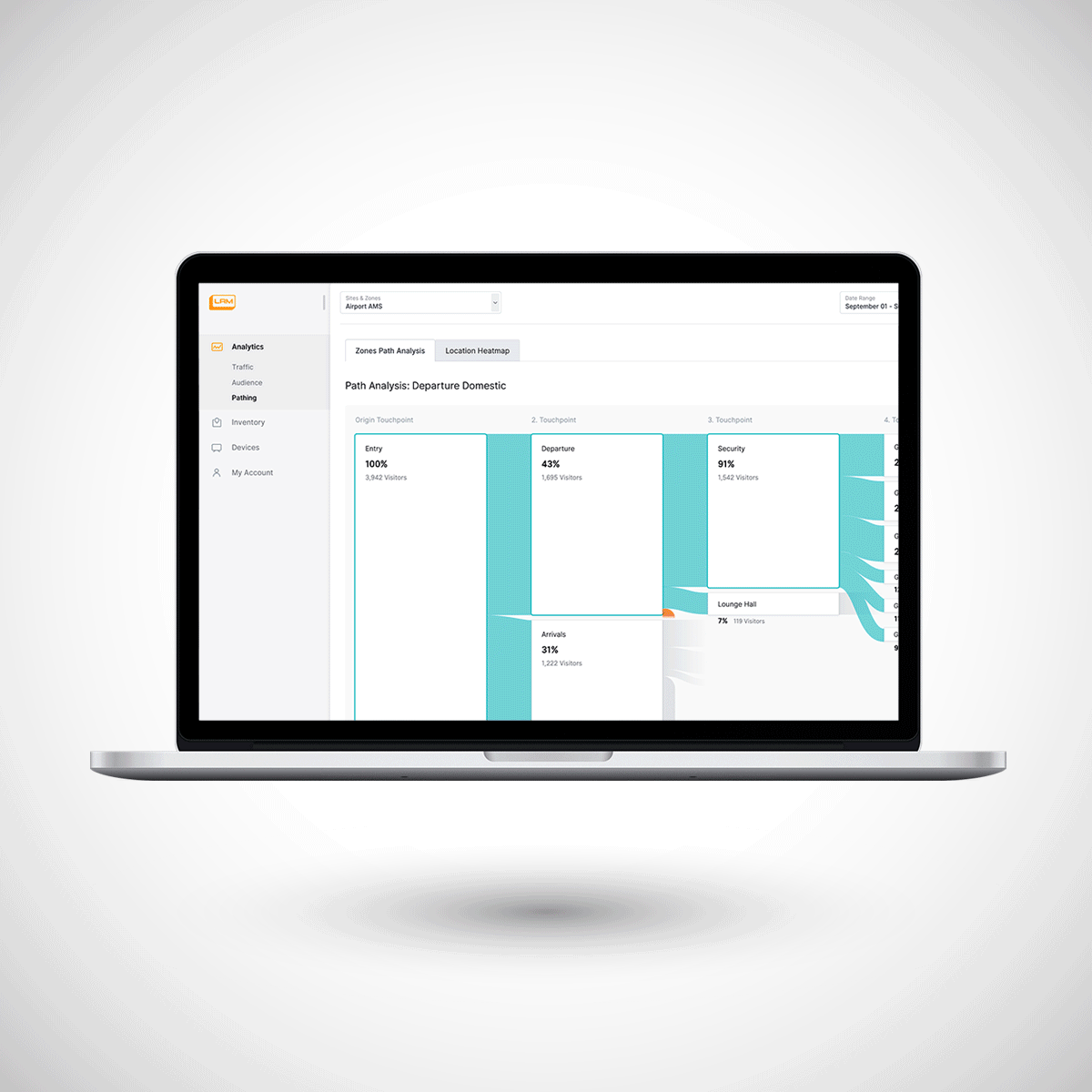 Occupancy: Determine occupancy in real-time.
Path & Flow: Analyze customer journey from start to finish.
Heatmap: Visualize density across the entire space.
Capture Rate: Measure customer movement from one space to another.
Travel Time: Predict processing rate through queues and predict movement time from one space to another.
Device Manufacturer Reports: Estimate mobile market share through breakdowns of the most popular devices and operating systems.
Proprietary Hardware
Built for Any Environment: Certified for the indoors and outdoors.
Flexible Connectivity: WiFi, Ethernet, LTE connectivity options make life easy for IT teams.
Plug & Play: Over 100 sensors can be installed in less than a day. No cabling or extra servers required.
Privacy by Design: LRM never stores personal information & commits to yearly internal audits to maintain GDPR compliance.
Existing WiFi Infrastructure
Utilize your existing WiFi hardware such as Cisco Meraki Access Points already deployed in your space to get up and running within minutes. Zero deployment cost & unparelleled accuracy.

3rd Party Sensor Integration
The only platform which consolidates proprietary and3rd party sensors in one setup workflow and oneanalytics view.